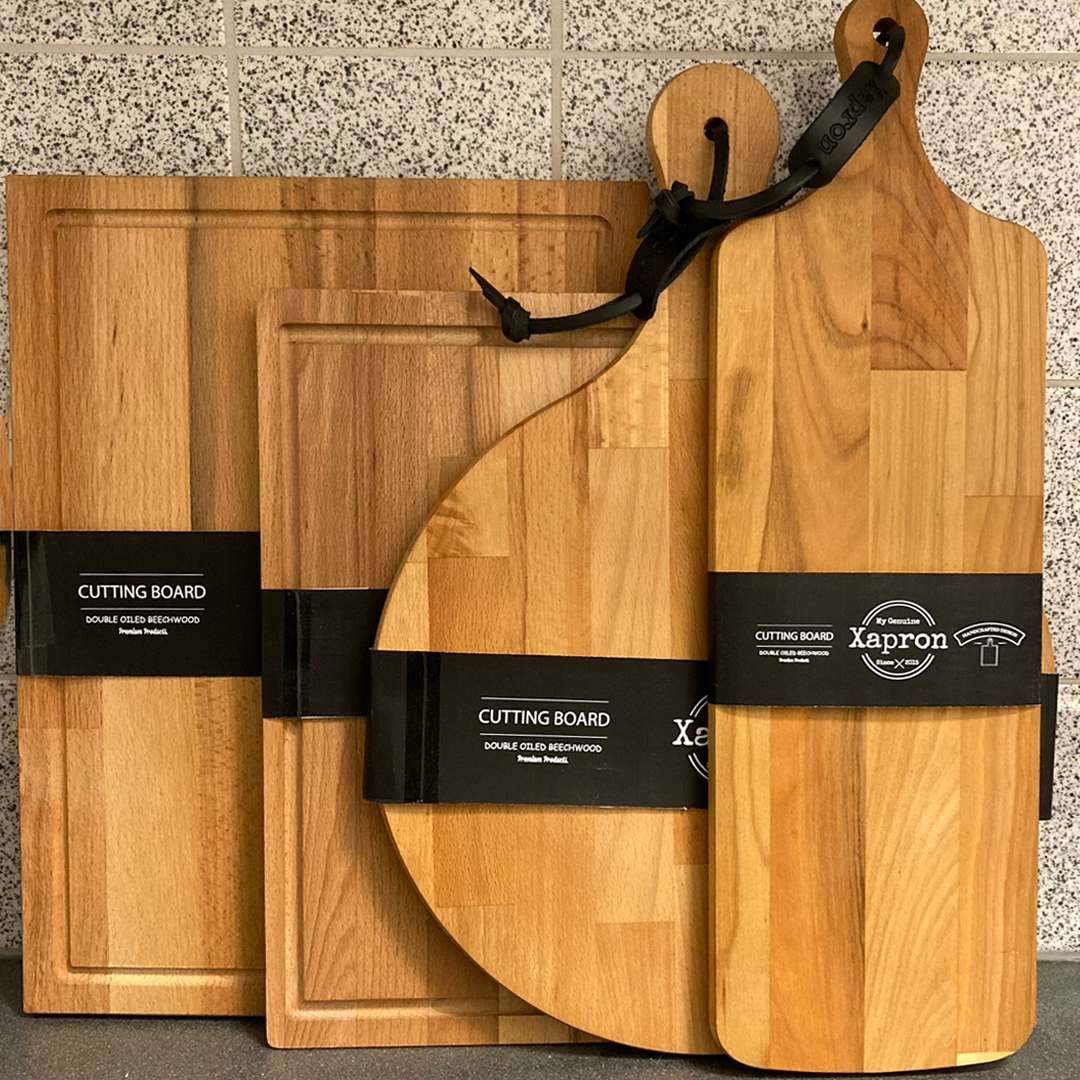 Beechwood Boards
A sturdy board made of solid Beechwood. Double oiled for longer durability and easy maintenance. Shaped and is available in various sizes and thicknesses. This way you can choose the perfect board for your need. Whether it is to serve tapas, cut and serve a decent steak, or serve a delicious croissant. Finished with a sturdy leather lace or handle so you can hang up your board on a hook. The ability to personalize your board with a laser engraving of your logo or name makes it even more special.
100% Beechwood
Finished and double oiled in the Netherlands.
Equipped with a handle or leather string of 100% buffalo leather.
The Steak block cutting boards are also equipped with a handy juice gutter to collect any liquid escaping from your meat.
Follow the maintenance tips and cleaning instructions on the site to give your board a long life.
Maintenance and Cleaning of your cutting board
Simply clean your cutting board with a damp cloth with some mild soap or washing-up liquid. Never use strong detergents to clean your board. Do not put your board in the dishwasher or submerge it in water. Dry immediately after cleaning and hang or place upright to dry. Stubborn stains or odors from cutting an onion, garlic, or meat can be removed with some vinegar or a cut lemon. Once in a while, rubbing your board with some Grapeseed oil makes it deeper in color and will extend its lifespan. This layer of oil also ensures that bacteria and dirt can penetrate your board less easily.
Personalize your wooden board
These beechwood boards can be used very well in the professional catering kitchen, but also in the kitchen at home, behind the BBQ and to serve tapas. You can now make it even more special by having your board personalized by means of a laser engraving with your logo, name, or nice text.
This makes it the perfect gift for every chef and food lover.