'Every leather apron starts as a blank canvas'
Xapron has been designing and producing a new line of supple leather aprons since 2015. There are several smooth leathers and colors such as Kansas, Atlanta, New York and Utah. The aprons can be used very well in the professional catering kitchen or in the kitchen at home, with the BBQ or during DIY. Every leather apron is handmade. We use very supple leather. This makes our aprons comfortable and light.
Love for traditional craftsmanship
Owner Peter Vrins came up with the name X (apron), because of his love for beautiful artisan products and therefore added an X (kiss) to the English name for apron: Apron. More about us
Our aprons
All Xapron leather aprons are designed in the Netherlands by our design team and manufactured by hand in our own workshop in Waalwijk. We therefore attach an orange pennant to the chest label. As recognition, and because we are proud of our Dutch product.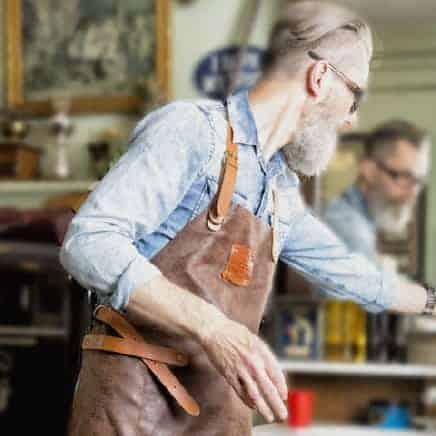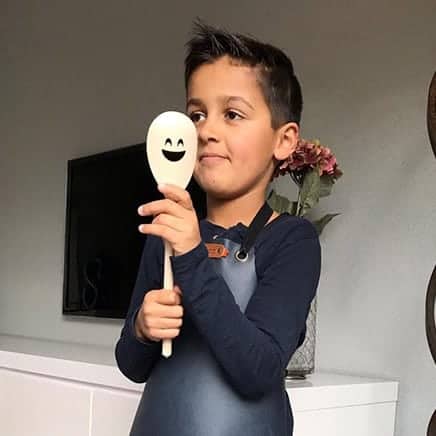 Voor wie zoek je een leren schort?
Tradition apron in leather
Leather has been used in Waalwijk since the end of the 18th century. Our leather aprons are still made here by hand by experienced craftsmen. Good workmanship is thus preserved. And that also applies to the beautiful tanneries in the neighborhood of Waalwijk. More about us