Warehouse Sales
We are cleaning out and sweeping clean for the start of the new year! The whole month we're brighten you up with discounts up to 70% on various products!On this page you will find all our specials and sale products in one overview.  Scroll down for the last of the best, but hurry because it's only until stock last! It will all be gone soon!
Xapron Leather Potholders
Handy and safe to grip handles of hot pans or hot oven trays. No more hassle with a folded tea towel or towel that slowly slips out of your hands. Potholders provide a firm and firm grip and therefore also offer you a lot of safety in the kitchen. No more dangerous antics with alternatives or burning your hands on dishes that are too hot.
View the full range of potholders here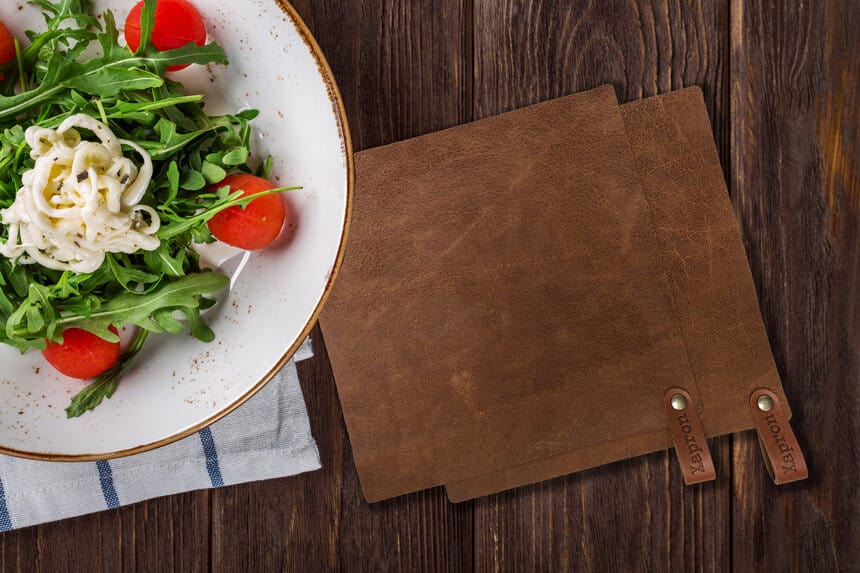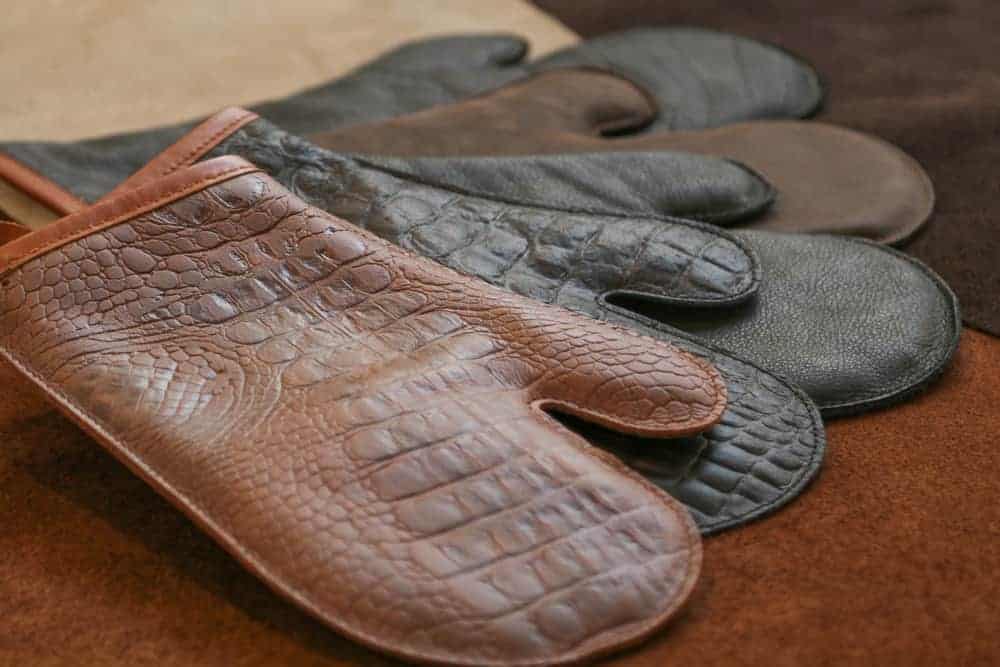 Heat resistant oven mitts
Why should you use leather oven mitts? Firstly, the leather, especially with the crocodile print, gives it a cool and chic look. It just looks beautiful.
Secondly, the leather oven mitts perfectly protect your hands from splashes and burns. They can withstand a heat of up to 240 degrees. You'll find that heat-resistant oven mitts come in handy more often than you think. For example, when you quickly take your pizza or freshly baked apple pie out of the oven, but also when you pour boiling water from your spaghetti into the sink. An absolute asset to your kitchen!
Thirdly. Thanks to the leather, the oven mitts are water-repellent and virtually maintenance-free. That hurts again. And last, but not least. Leather oven mitts become more beautiful as the leather ages and starts to look more lived-in.
Why a leather BBQ apron?
Protects you from the hot flames of the grill
You immediately look like an experienced pit master
A Xapron leather BBQ apron is extremely flexible and comfortable
Wide range of leather types and colours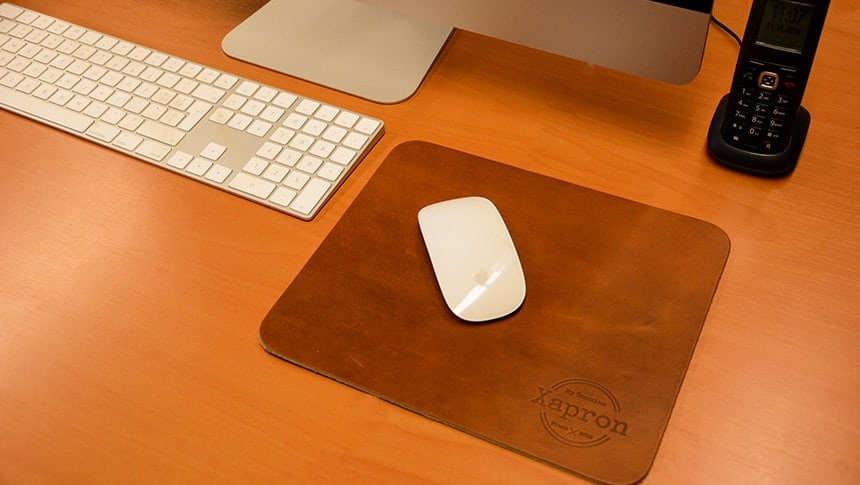 Lifestyle
Mousemats really don't have to be boring or dull. We prove that again at Xapron with these sturdy leather mouse pads. Business, modern and sustainable! Turn your boring desk into an elegant workplace in no time. Simple and simple in design, but a real eye-catcher thanks to the leather.