Wooden Board round
€ 25,95 incl. BTW
Available on backorder
Description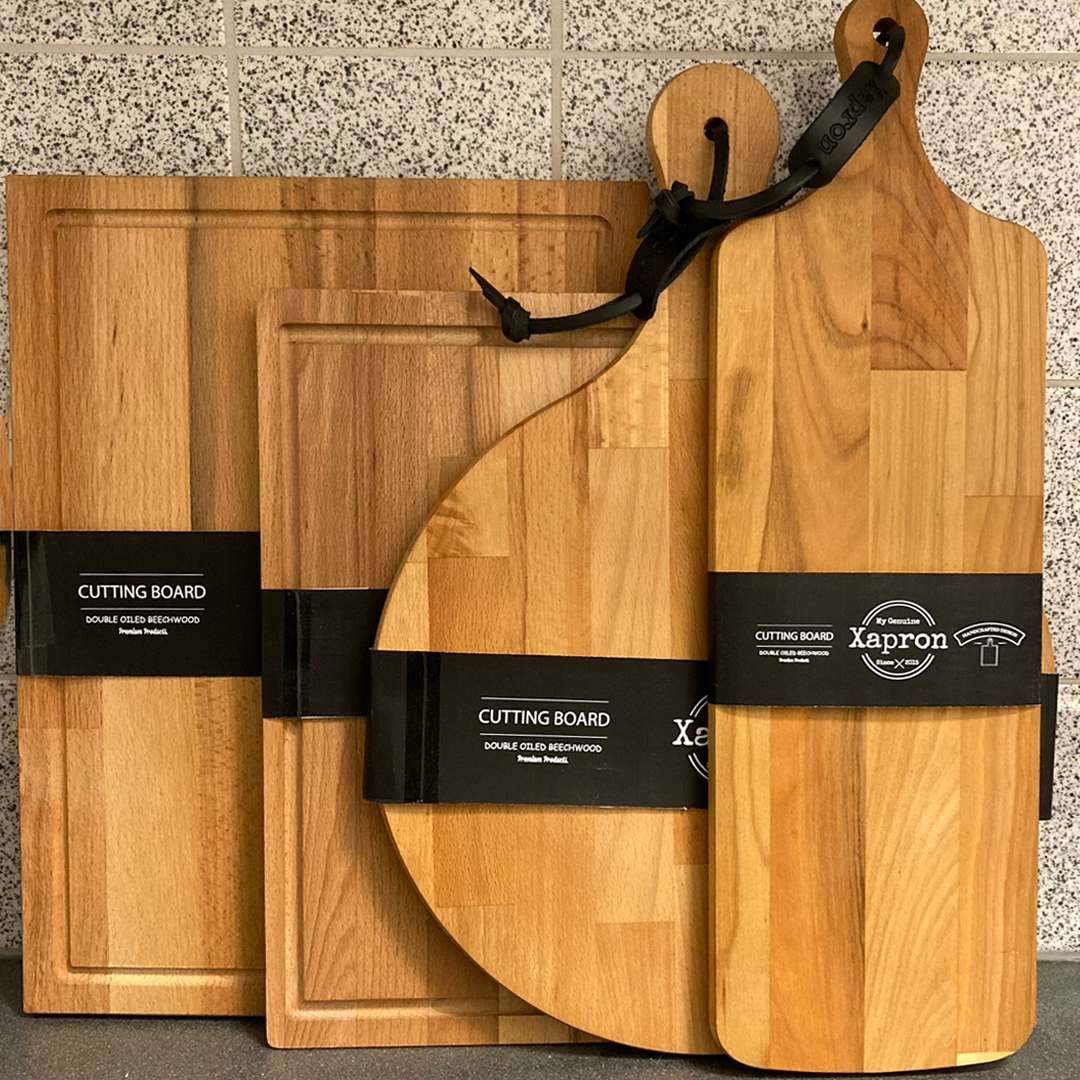 Beechwood Round Board
Description
A sturdy board made of beech wood, shaped for paddling and serving pizza like a true Italian. Beautifully crafted and finished with a leather lace to hang on a hook. Double oiled for easy maintenance and a longer lifespan. The ability to personalize this board with a laser engraving of your logo or name makes it even more special.
Product information
The size is 45cm x 32cm x 1,6cm
Fitted with 100% buffalo leather lace and tag for easy hanging.
Double oiled Beechwood
Maintenance
Oiling regularly with some grapeseed oil will deepen the color and extend the life of the wood. This makes the wood less porous and prone to absorbing bacteria-laden liquids from the food being chopped on it.
Wipe clean with a damp cloth.
Do not immerse in water or wash in the dishwasher.
If the smell of onions or garlic persists, or if the plate has stubborn stains, you can clean it with a little white vinegar or a little lemon juice. This is also effective against bacteria and is perfect for use on food surfaces.