Description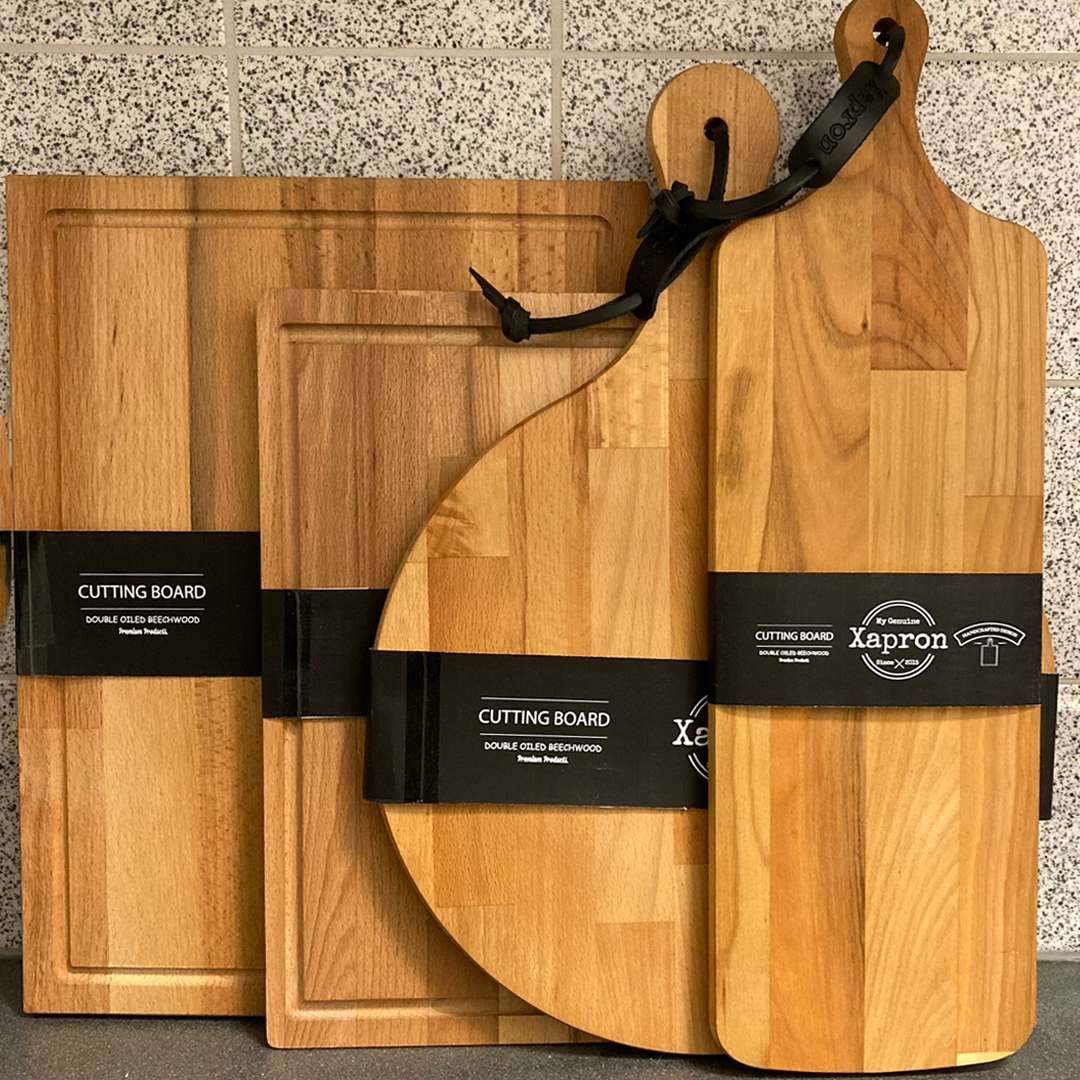 Description
These rectangular Beechwood boards with paddle handle are practical enough to use as cutting boards in the kitchen, and beautiful enough to use as a cheese board at your next dinner party.
A good wood plank complements your kitchen and home, and these boards are thick, with nice rounded edges and a handy paddle handle and leather lace.
They are so beautiful that they make welcome and practical gifts. The added fact of being able to personalize them makes them even more special.
Product information
Solid Beech wood
Paddle handle with buffalo leather cord
Double oiled and finished in the Netherlands
The size is 48cm x 16cm with a thickness of 1.6cm
Available in several shapes and sizes
Maintenance
Never put your wooden board in the dishwasher
Do not submerge or soak in water
Now and then you can rub your board with some Grapeseed oil
Serious stains or odors from, for example, onions or garlic are also easy to get rid of by rubbing with half a lemon or white vinegar.
Frequent rubbing with oil extends the lifespan and makes the board deeper in color
Personalize your wooden board
To make your Beechwood plank even more special, we can personalize it for you.
By means of a laser engraving we can engrave your logo, name or a nice text on an attached leather label or directly into the wood.
More information about all personalization options can be found here.