Water holder
€ 32,50 incl. BTW
Description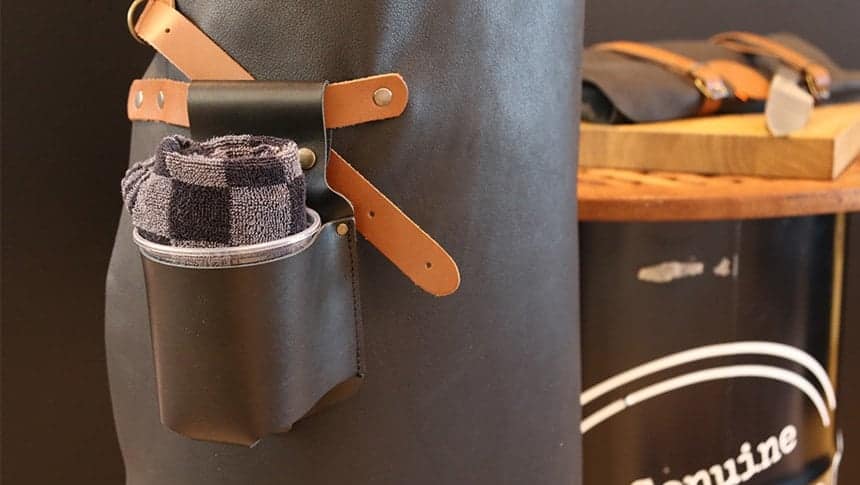 Description
Especially in the hospitality industry a water holder is ideal! The advantage of this holder is that you can easily keep a wet cleaning cloth or a damp tea towel in it without immediately getting water stains on your apron. In the holder there is room for a plastic cup, in which you can also store a small layer of water / detergent.
The size of the holder is 21 x 8 cm. By means of push buttons you can attach the water holder yourself and detach it from your leather apron. Wear it when it suits you.
The holder is made of sturdy buffalo leather and is available in the following 3 colors: Black, Brown and Cognac.