Waiter holder
€ 39,95 incl. BTW
Description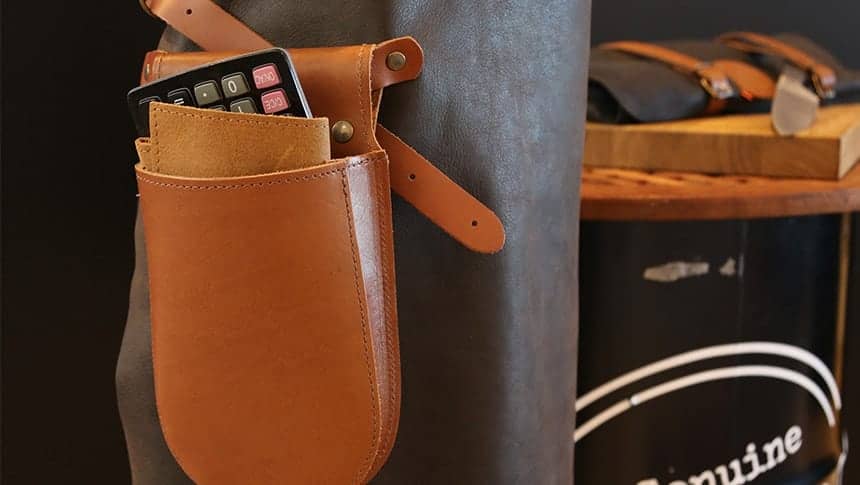 Description
Create extra storage space easily and quickly on your leather apron with a waiter holder. Perfect for your kitchen essentials but also indispensable in the hospitality industry for placing a wallet or a tablet. The waiter holder is attached to the towel band on the right side of the apron.
The size of the waiter holder is 14 x 20 cm. By means of push buttons you can attach the waiter holder yourself and detach it from your leather apron. Wear it when it suits you.
The waiter holder is made of sturdy buffalo leather and is available in the following two colors: Black and Cognac.