Leather Potholders Atlanta
€ 19,95 incl. BTW
Description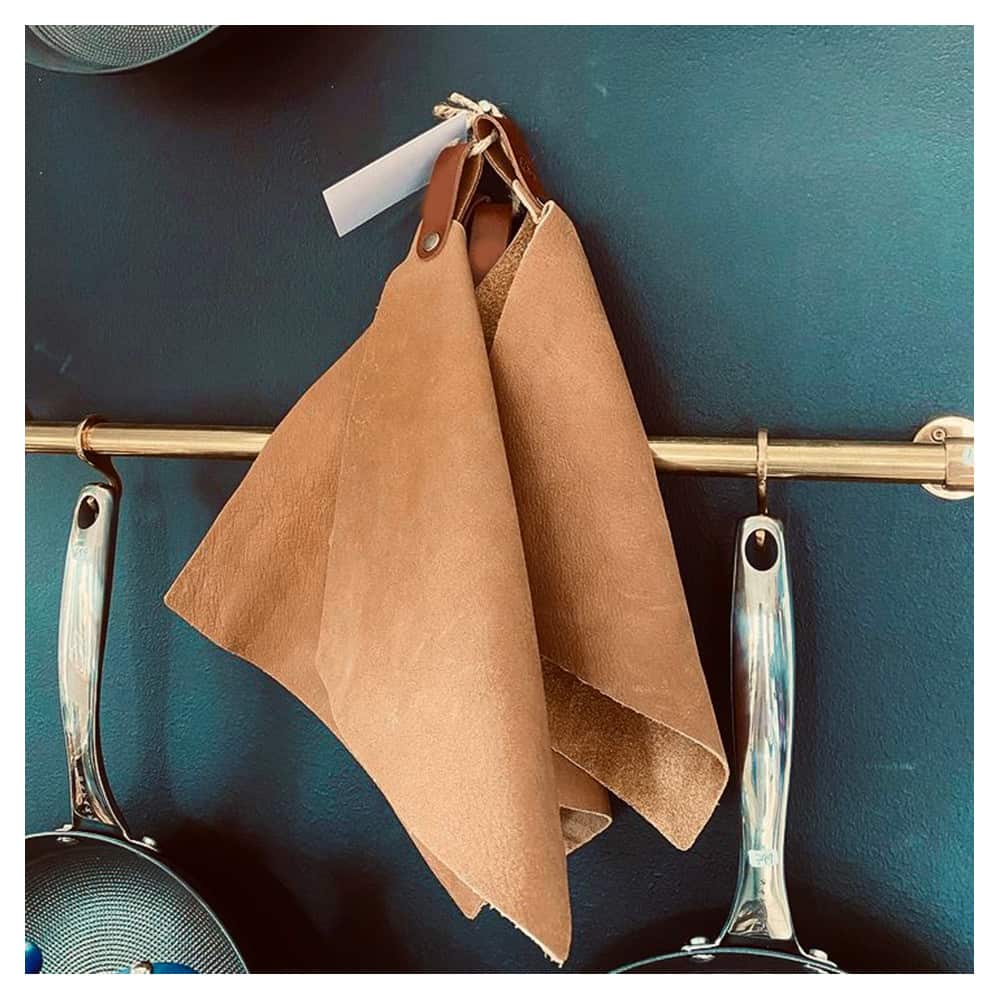 Description
These leather potholders are made by hand from high-quality leather. This Atlanta leather has a beautiful vintage look. They are not only tough and beautiful to look at, but mainly ensure that you don't burn your hands! They are sturdy, come in a set of 2 pieces, are easy to clean with a damp cloth and also give your kitchen a hip twist. Hang them on the leather hanging loop somewhere, within reach within sight. These potholders can be seen!
Handmade in the Netherlands (Waalwijk)
100% top quality buffalo leather
Size: 24,5 cm x 24,5 cm
Delivered as a set of 2 pieces
Available in 4 different colors: Camel, Ranche, Brandy, and Taupe.
Size
The size of the leather potholders is 24.5 cm x 24.5 cm.