Apron Kansas
€ 99,95 – € 119,95 incl. BTW
Description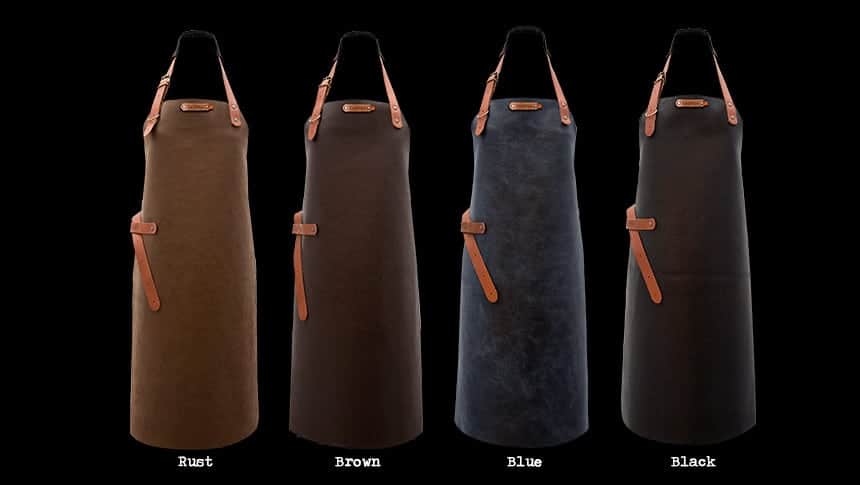 Description
Kansas leather has an extra wax layer for a better protection of the apron. This gives the apron also a rough and tough appearance. Kansas is a very supple cow-hide and therefore extremely comfortable to wear. The Kansas leather aprons are fitted with high quality naturally tanned belts and straps.
Product information
Hand made in The Netherlands (Waalwijk)
100% Genuine, supple buffalo leather
Sturdy adjustable straps
Easy adjustable buckle clasp
Fitted with handy tea towel loop
4 Colors
The extra waxed aprons 'Kansas' are available in 4 different colors: Brown, Rust, Black and Blue.
Sizes
Choose from 3 lengths: 74 cm (60 cm wide), 82 cm (60 cm wide) and 89 cm XL (70 cm wide)
Examples of laser engraving Kansas
The image on the right shows how a laser engraving colors in the leather of the different Kansas aprons. We use a laser machine to laser a personalization such as a logo or name directly on the apron. These examples will help you estimate which apron suits your needs the best!
More information about all personalization options can be found here.