Bottle holster
€ 34,95 incl. BTW
Description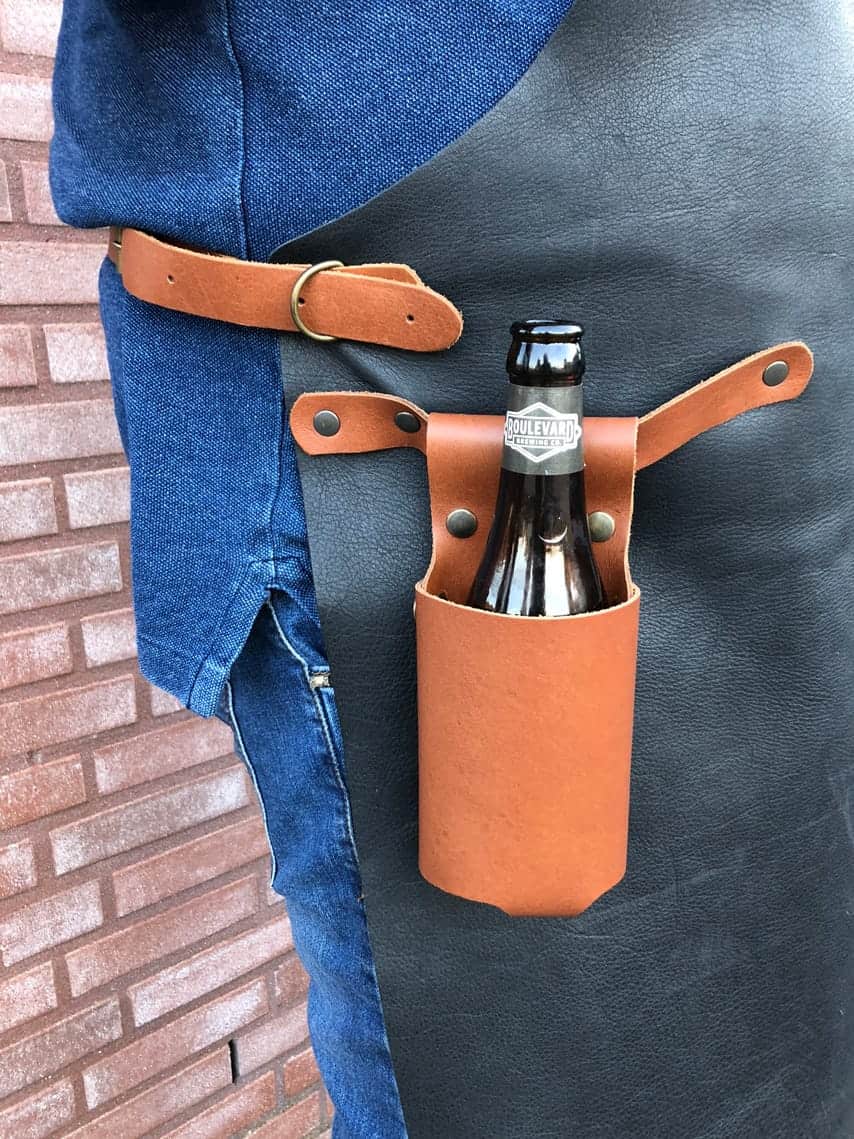 Description
Create a holder for your bottle of beer, your favorite drink or bottle of water quickly and easily. Ideal to have on hand, but not in your hand while grilling your meat / fish on the BBQ. The bottle holster is attached to the towel band on the right side of the apron. By means of push buttons it is possible to adjust the width of the holster. That way not only fits a bottle of beer, but also a somewhat wider can of (soft) drink.
Size
The size of the bottle holster is 20,5 x 8 cm. By means of push buttons you can attach the bottle holster yourself and detach it from your leather apron. Wear it when it suits you.
Colors
The bottle holster is made of sturdy buffalo leather and is available in the following 3 colors: Black, Brown and Cognac.