Apron Bovine
€ 119,95 – € 139,95 incl. BTW
Description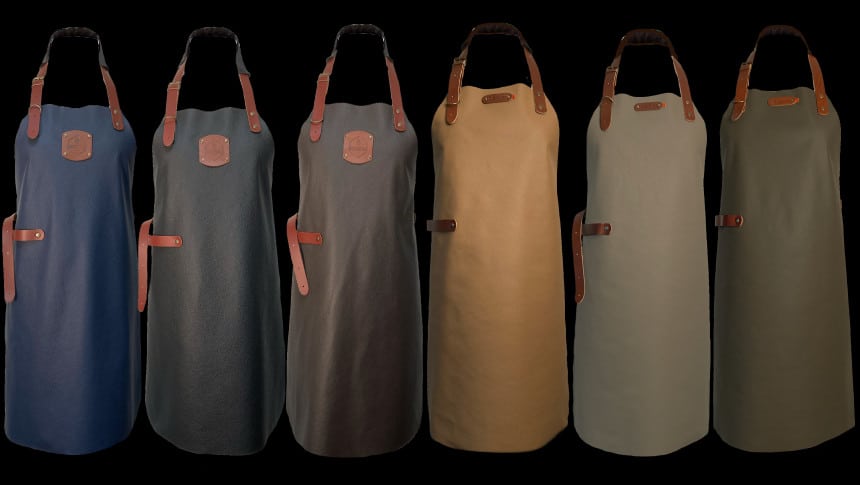 Description
In the first place, the new favorite Bovine leather aprons are hand made in the Netherlands. Furthermore, they are made out of Italian full grain top quality and souple leather. Due to the soupleness of the leather the fit is amazing, it shapes itself around your body and by the same token it is a very strong leather due to the full grain.
Secondly, the Bovine aprons are finished off with beautiful oiled and buffed strong leather straps, and coupled with the full brass buckles, can be adjusted so that the fit is even better.
So to summarize is all up; The new Bovine Apron is without a doubt a beautiful classic leather apron that can fit anyone.
Productinformation
Hand made in the Netherlands
100% Full grain Italian Leather
Strong leather straps
Adjustable brass buckles
It also has a tea towel loop
Free delivery in the Netherlands
Variations
The Bovine apron comes in our 3 favorite sizes: M-L-XL and is beside the long apron also available as a short (half) apron. Furthermore, the Bovine apron is available in 6 different colors: Black, Brown, Navy, Safari, Taupe, and Camel.
Maintenance
As a result of the Bovine leather naturally non-absorbance of water and dirt, it is very easy to maintain it. Just wipe it off with a damp cloth, no need for washing. In addition to that, you could now and then treat your apron to a nice buff with a leather care product. After all the leather will look and feel better the more you wear it, it will get a beautiful aged look.