Oyster Glove
€ 11,50 incl. BTW
Description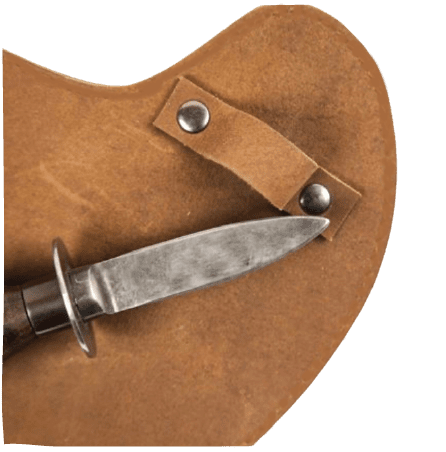 Omschrijving
This leather oyster glove fits nicely in the palm of your hand, protecting your hand from possible stabbings when opening your oysters.
Productinformatie
Handmade in the Netherlands (Waalwijk)
100% heavy buffel leather
Protected to temperatures up to  240°C
Luxury feel
One Size Fits All
1 piece (knife not included)
Onderhoud
Thanks to the leather these gloves are water repellant and maintenance free. Easy to wipe off with a damp cloth.