Utah Apron
€ 129,95 – € 149,95 incl. BTW
Description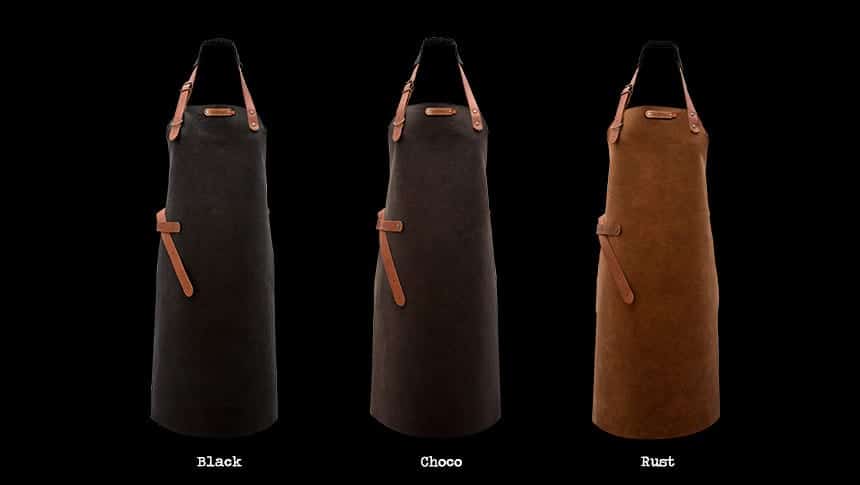 Description
These Utah aprons are cut from, extra-oiled, full grain buffalo leather. Full grain leather is a special type of leather cut in which the surface has remained completely intact. This buffalo leather is therefore extra sturdy yet very flexible and comfortable to wear.
Product information
Hand made in The Netherlands (Waalwijk)
100% Genuine, supple buffalo leather
Sturdy adjustable straps
Easy adjustable buckle clasp
Fitted with handy tea towel loop
Models
The Utah leather aprons are available in three different colors: Black, Choco and Rust.
Size
Choose from 3 lengths: 74 cm (60 cm wide), 82 cm (60 cm wide) and 89 cm XL (70 cm wide)
Examples of laser engraving Utah
The image on the right shows how a laser engraving colors in the leather of the different Utah aprons. We use a laser machine to laser a personalization such as a logo or name directly on the apron. These examples will help you estimate which apron suits your needs the best!
More information about all personalization options can be found here.