Short apron Utah
€ 79,95 incl. BTW
Description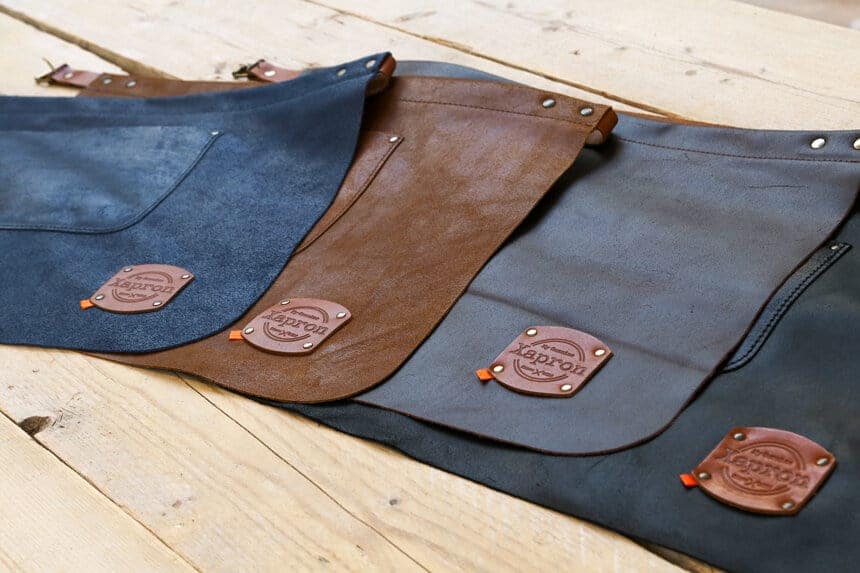 Description
You will find them especially in the hospitality industry in the trendy bistro tents, trendy coffee shops and in the service; we are, of course, talking about a short leather shoe. In contrast to a long leather apron, a short shoe gives a somewhat more playful effect, while maintaining the functionality of a leather hospitality apron. In the ministry it often happens that a drink or something like that falls over. This protection is often needed with hot drinks such as coffee or tea. In addition, a waiter does not walk around with stains on his pants the rest of the evening, but his appearance remains extremely professional.
Product information 
Made from supple and flexible leather
100% handmade natural product with character
Choose from 7 different types of leather and more than 21 different colors
Metal and bronze hardware give the leather hospitality apron a rugged tough look
Adjustable leather belt with 10 predrilled positions and buckle closure, which guarantees a good fit
The standard size of the leather hospitality tray is 40 cm high and 60 cm wide
Colors
The Utah short apron is available in 3 colors: Rust, Choco and Black.