Short apron Atlanta
€ 69,95
Description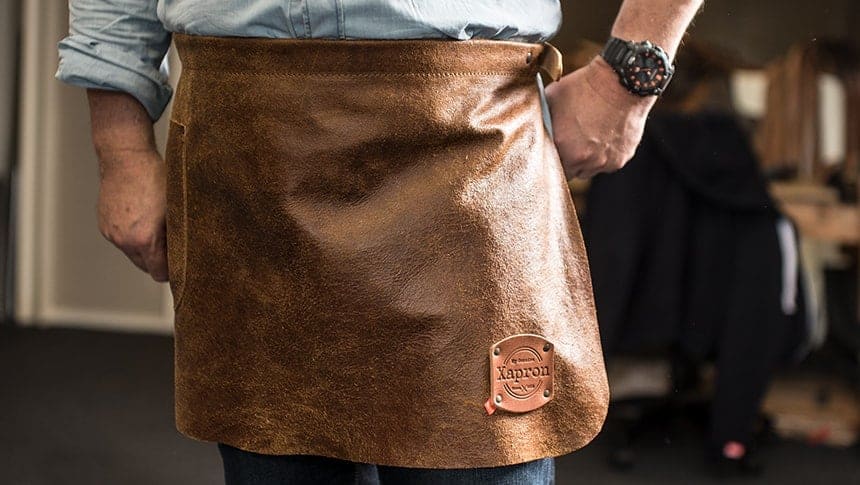 Description
Atlanta is a Vintage Look supple leather. Due to the flexibility of the leather, the apron fits nicely around your body. Atlanta Vintage Look leather aprons are fitted with high quality naturally tanned belts and straps. This type of leather is easy to clean with a damp cloth.
Product information
Handmade in the Netherlands (Waalwijk)
100% top quality, smooth buffalo leather
Sturdy adjustable buckle closure
Equipped with tea towel loop
4 colors
Atlanta leather aprons are available in 4 colors; Camel, Brandy, Ranch and Taupe.