Short apron Atlanta
€ 79,95 incl. BTW
Description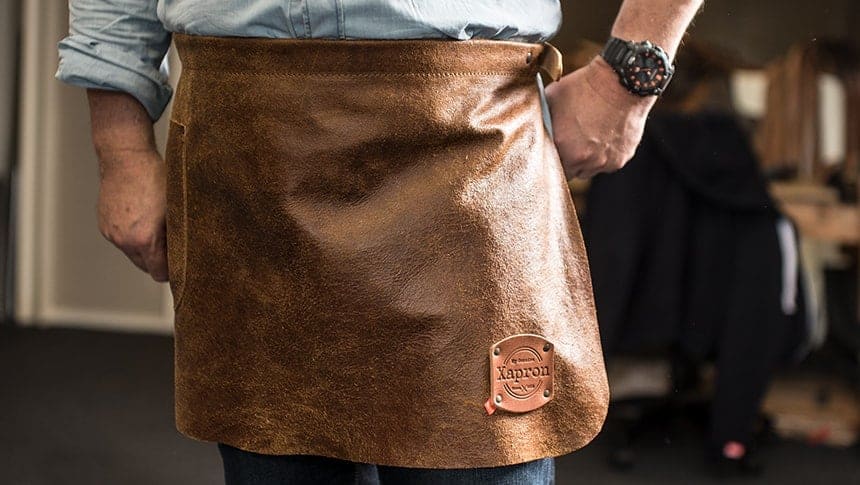 Description
You come across them in particular in the catering industry in the hip bistro bars, trendy coffee shops and in the service; we are of course talking about a short leather apron. Unlike a long leather apron, a short apron gives a more playful effect, while the functionality of a leather catering apron is preserved. In the operation it regularly happens that a drink or something similar falls over. Especially with hot drinks such as coffee or tea, this protection is often necessary. In addition, a waiter does not walk around with stains on his pants for the rest of the evening, but his appearance remains extremely professional.
Product information
Made of supple and flexible leather
100% handmade natural product with character
Metal and bronze hardware give the leather catering apron a rugged, sturdy look
Adjustable leather strap with 10 pre-drilled positions and buckle closure, which guarantees a good fit
The standard size of the leather catering apron is 40 cm high and 60 cm wide
3 colors
Atlanta leather aprons are available in 3 colors; Camel, Ranch and Taupe.