Placemat Caiman – Set 4 pieces
€ 74,95 incl. BTW
Description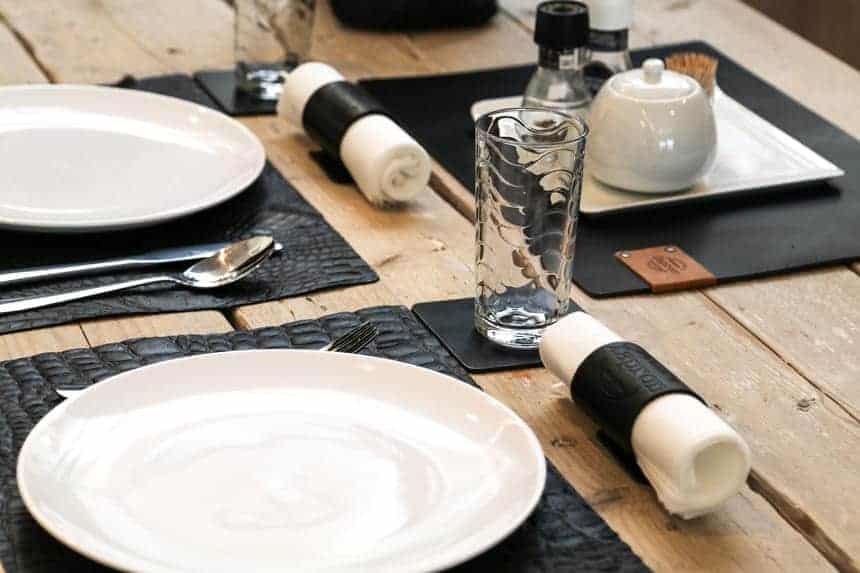 Description
Protect your table and dine in style with a bold new accessory: leather placemats. Order the leather placemats in different colours. The Caiman placemat has a crocodile print. 
✓ Handmade in The Netherlands
✓ 100% top quality, buffalo leather with crocodile print
✓ Because of the weight the placemat will attach firmly to the table.
✓ Rounded corners
✓ Chic appearance for your table
Size
The size of the leather placemats is 43 x 30 cm.
Colors
Available in 4 different colors. Black, Rust, Brown and Blue.
Maintenance
The luxurious leather is easy to clean. Making it a practical accessory on any country style dining table.