Arizona Denim Apron
€ 49,95 incl. BTW
Description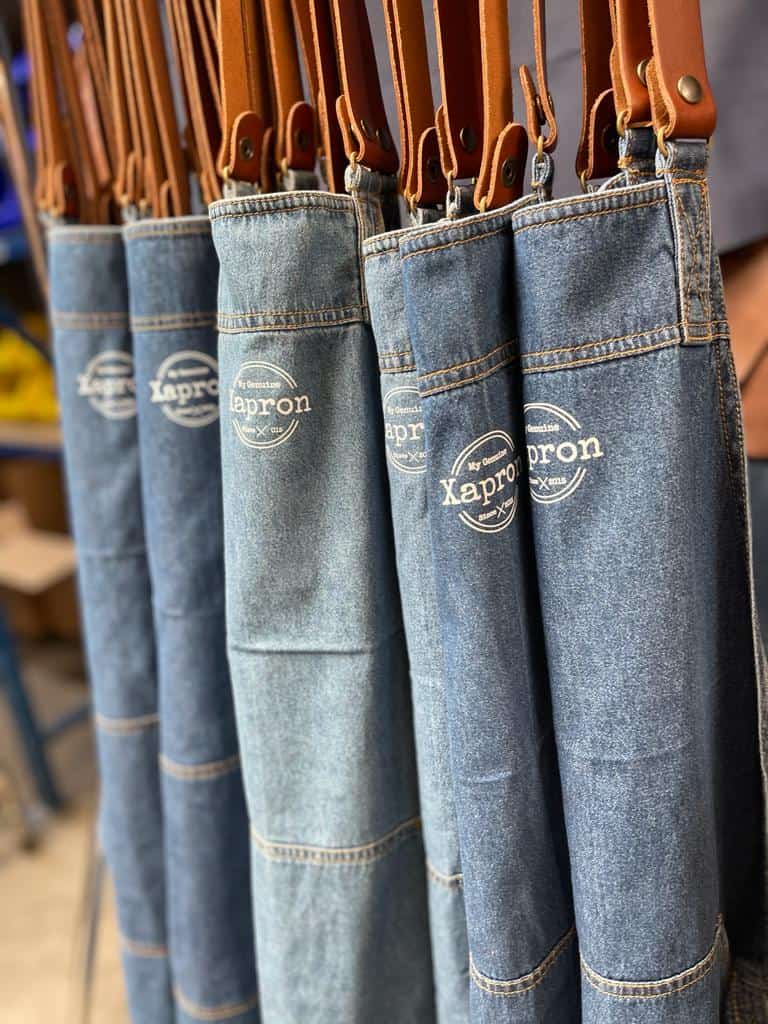 Description
In addition to  our genuine leather aprons we have added another classic staple; The Denim Apron. Because Denim is without doubt a classic that we find in our daily life, it would make sense that Xapron should have a Denim Apron in our collection. The neck and waist straps are made from a high quality leather and, of course, can be removed for washing. We also have a Vegan option where we make the leather straps from Apple leather. Our new Denim Aprons are handmade and produced from recycled 100% cotton. Secondly they went through a traditional stone wash and as a result they have the authentic washed denim look. And above all  every Xapron Denim Apron is unique, soft and very comfortable to wear.  Not only handy in the kitchen but as well as during gardening, for the purpose of protecting your clothes during DIY or any other craft working or just to potter around the house.  
Product information
Made from 100% Cotton
Stonewashed, 100% Authentic
Choose between 2 different washings
Removable (and adjustable) genuine leather neck and waist straps. Soon we will bring out our newest Apple leather for the straps. Then the denim apron will be 100% Vegan. This is already possible for larger quantities.
The standard length of the Denim Apron is 87cm
NOTE:
Before washing your denim apron, please remove the leather straps with the press studs.  You can wash your apron in the washing machine at 40º.  However don't use a tumble dryer but rather hang your apron in the shade to air dry. Beware that your Denim Apron can shrink up to 10%.
Unfortunately we won't be able to personalise the denim apron for smaller quantities.