Arizona Denim apron
€ 49,95 incl. BTW
Description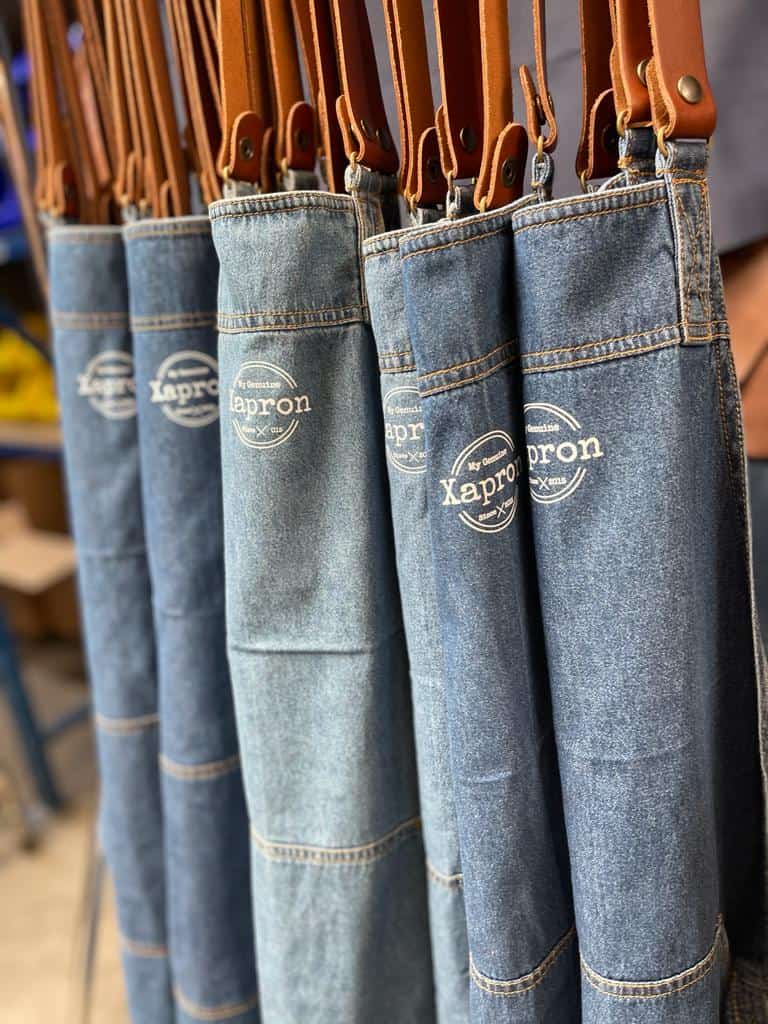 Description
In addition to our authentic leather aprons, we have added another classic; The Denim apron. Since Denim is without a doubt a classic that we find in our daily lives, it would make sense that Xapron would have a Denim Apron in its collection. The neck and waist straps are made of high quality leather and can be easily removed for washing. We also have a Vegan option where we make the straps from Appleskin. Firstly, our new Denim Aprons are handmade from 100% recycled (Indigo) cotton. Secondly, they have undergone a traditional stone wash which gives them the authentic washed denim look. And above all, each Xapron Denim Apron is unique, soft and very comfortable to wear. Not only useful in the kitchen, but also while gardening, to protect your clothes while doing odd jobs or just for doing crafts around the house.
Product information
Handmade out of recycled cotton
Stonewashed, 100% Authentic washing
Choice of medium or light washing
Detachable (and adjustable) authentic leather neck and waist straps.
The length of the Denim apron is 87cm
Let op:
Verwijder voor het wassen van je spijkerschort de leren bandjes met de drukknopen. U kunt uw schort in de wasmachine wassen op 40º. Gebruik echter geen droger maar hang je schort liever in de schaduw om aan de lucht te laten drogen. Pas op dat je spijkerschort tot 10% kan krimpen.
Unfortunately we won't be able to personalise the denim apron for smaller quantities.