Apron Amsterdam Vegan Appleskin
€ 99,95 incl. BTW
Description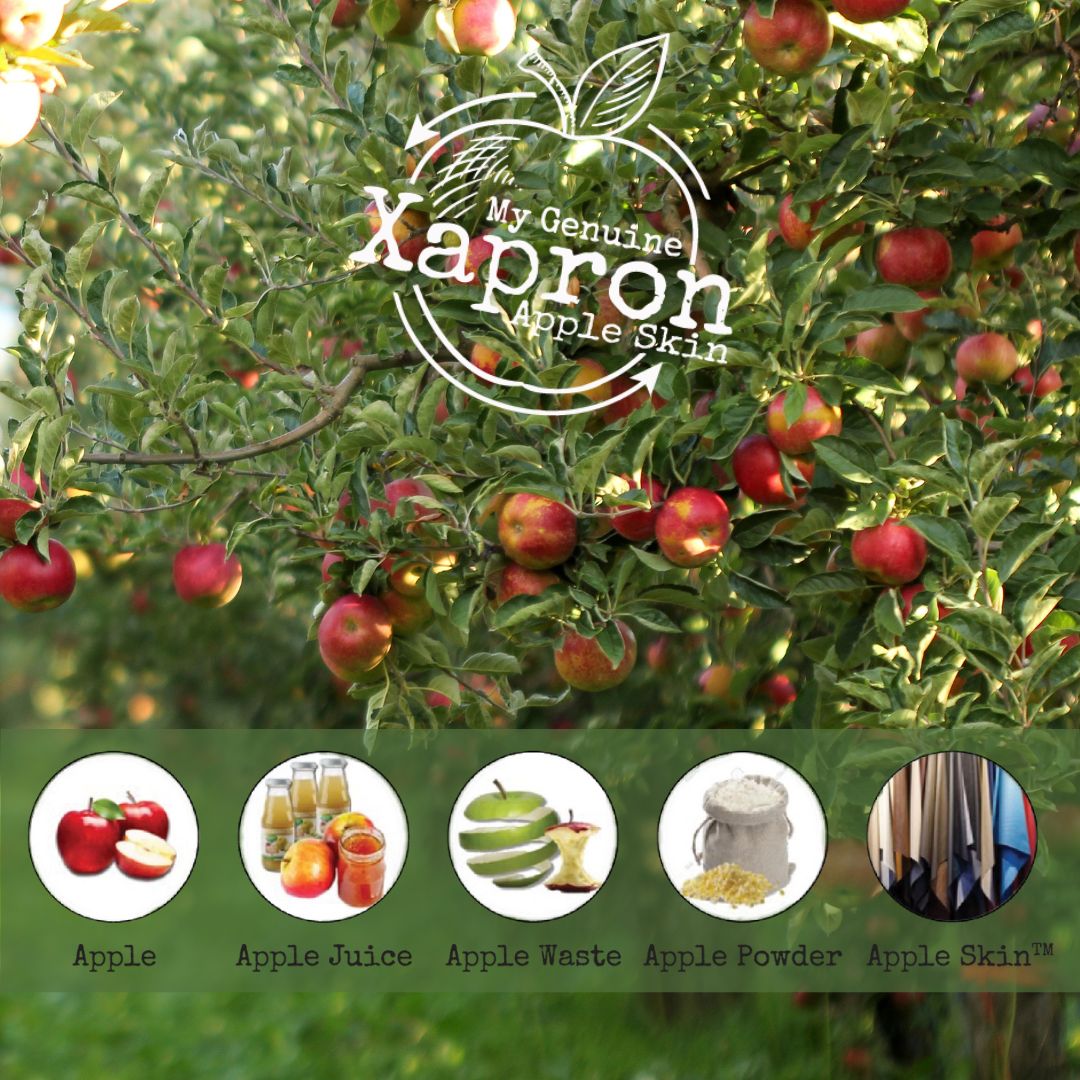 Description
Apple skin is a durable and low-impact leather alternative. Made from leftover apple scraps, it's 100% vegan. After years of research, we were able to find a material that looks just as beautiful as our natural leather. Xapron Apple skin will be available in a small selection of styles and colors.
Product information
Hand made in The Netherlands (Waalwijk)
100% Vegan Appleskin
Sturdy adjustable Vegan Appleskin straps
Easy adjustable buckle clasp
Fitted with handy tea towel loop
Size
The length of the Amsterdam Apron is 82cm and width is 60cm. Both neck, and waist straps are easily adjustable for a perfect fit.
Examples of laser engraving Amsterdam
The quality Amsterdam Appleskin is a soft and supple material with a light structure that gives it a soft shine and the quality Amsterdam is perfect for the Xapron apron with personalisation. The image on the right shows how a laser engraving on the various Amsterdam  aprons looks like. We use a laser machine to laser a personalisation such as a logo or name directly on the apron. These examples will help you make a better assessment of which apron best suits your needs!
More information about all personalisation options can be found here.