Knife roll bag Kansas
€ 149,95 incl. BTW
Description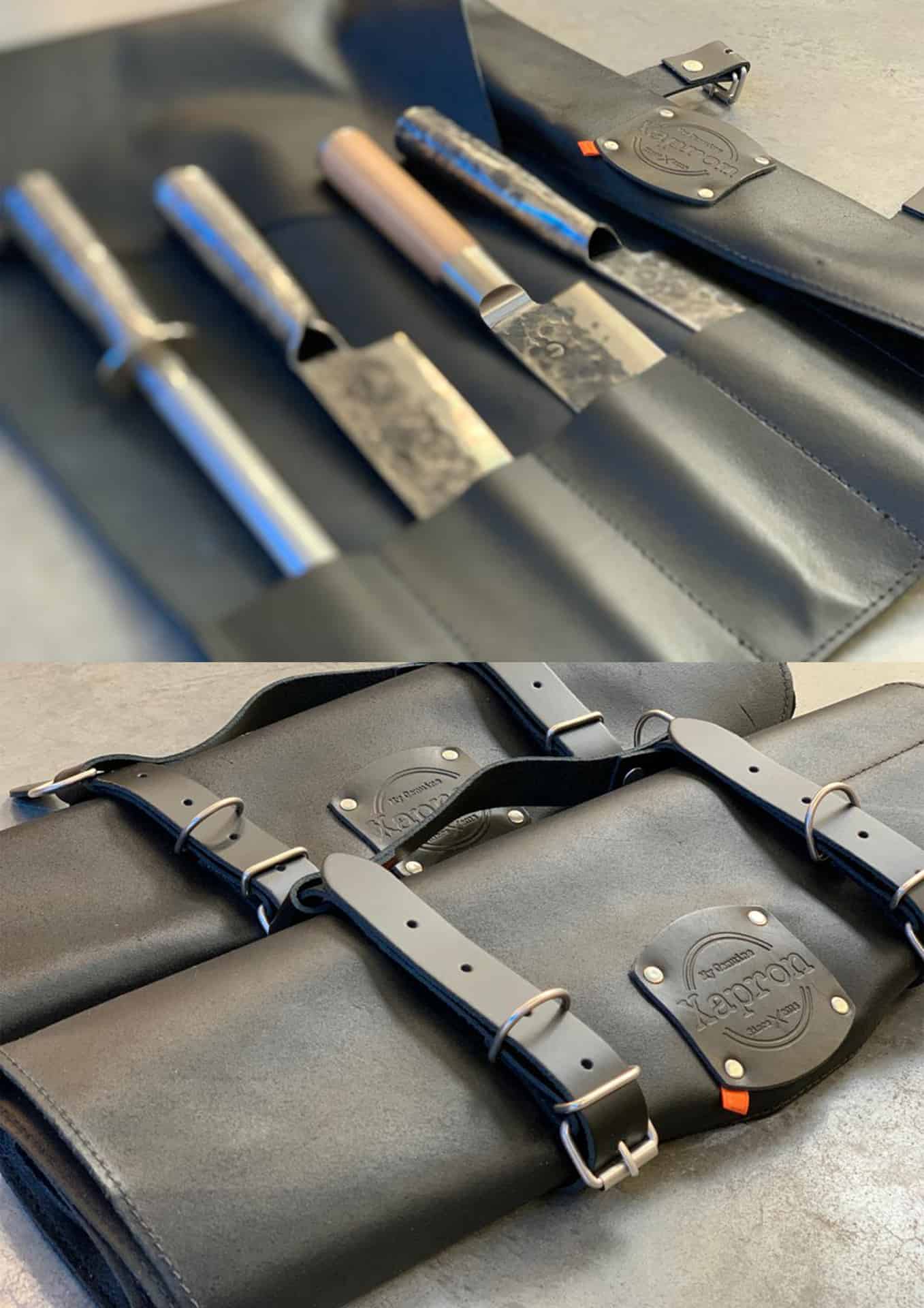 Description
This leather Knife roll bag is cut by hand and has an extra wax layer for better protection. With a leather Knife roll bag, you ensure that your knives are stored securely and safely. Ideal for apprentice chefs, catering students and the professional chef. The perfect gift for BBQ enthusiasts and grill masters.
Product information 
Hand made in Holland (Waalwijk)
100% top quality, smooth buffalo leather
2 sturdy adjustable straps
Simple adjustable buckle closure
With leather handle
Available in 3 sizes: 5, 9 or 10 compartments
Available in 4 colors: Black, Brown, Rust and Camo
Colors
Available in 4 colors: black, brown, rust, or camo color.
Pay attention! Camo is only available in the 9-compartment size.
Sizes
We have these knife cases in 3 different sizes.
Size 1 with 5 compartments: 45×47 cm / 18×19 Inch
Size 2 with 9 compartments: 58×52 cm / 23×20 Inch
Size 3 with 10 compartments: 45×87 cm / 18×34 Inch