Sale
Knife roll bag Limited Edition (incl. knife set)
incl. BTW
Out of stock
Description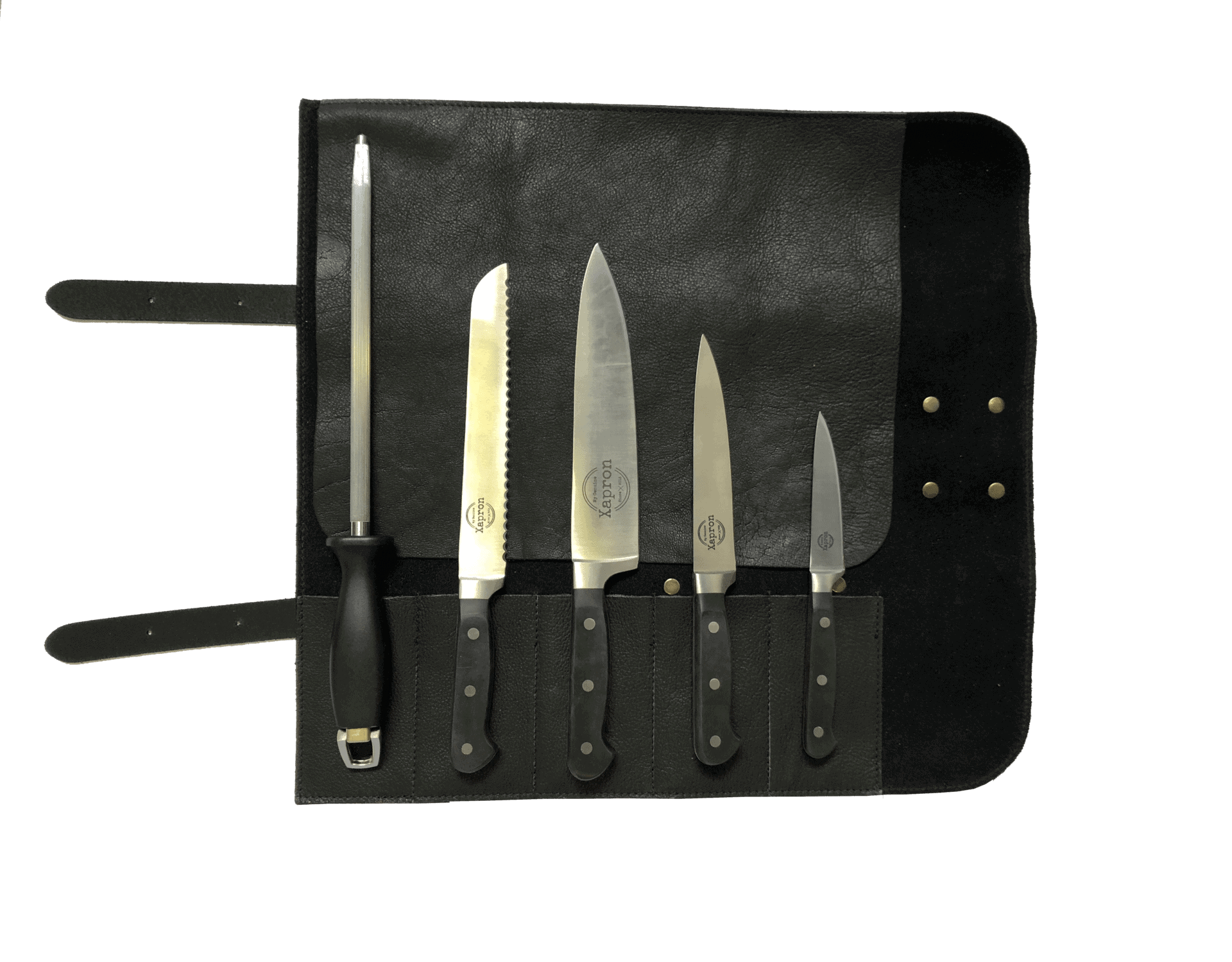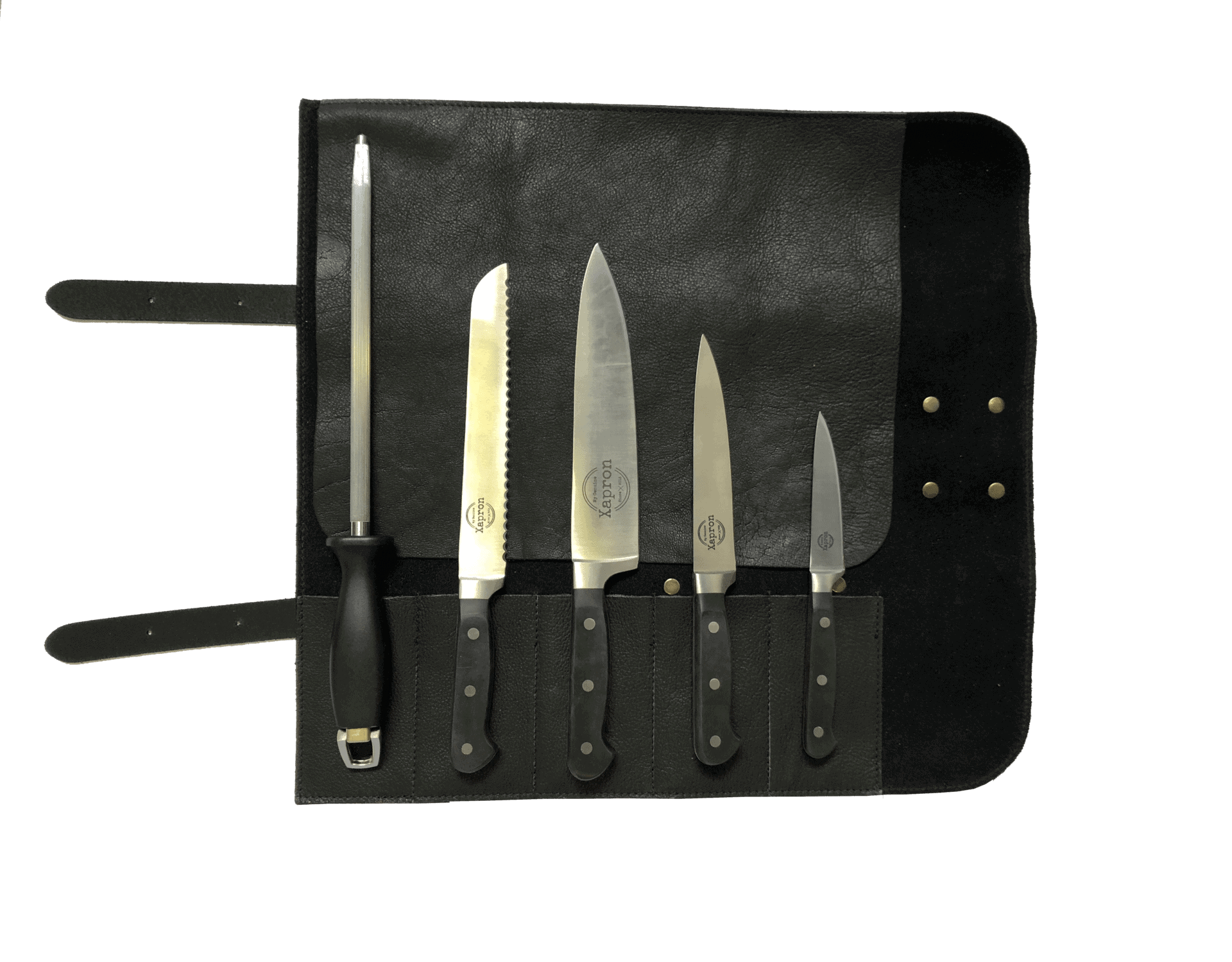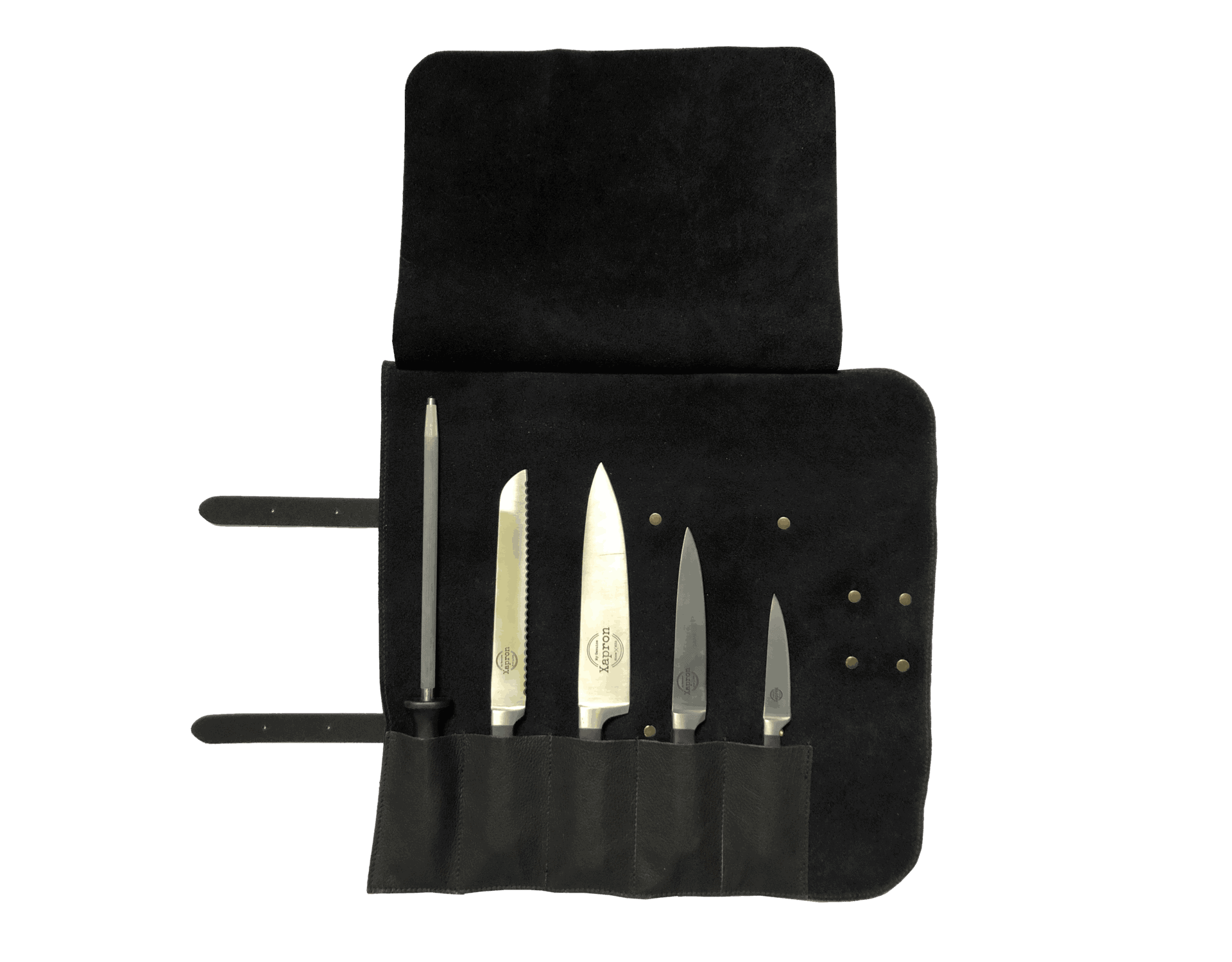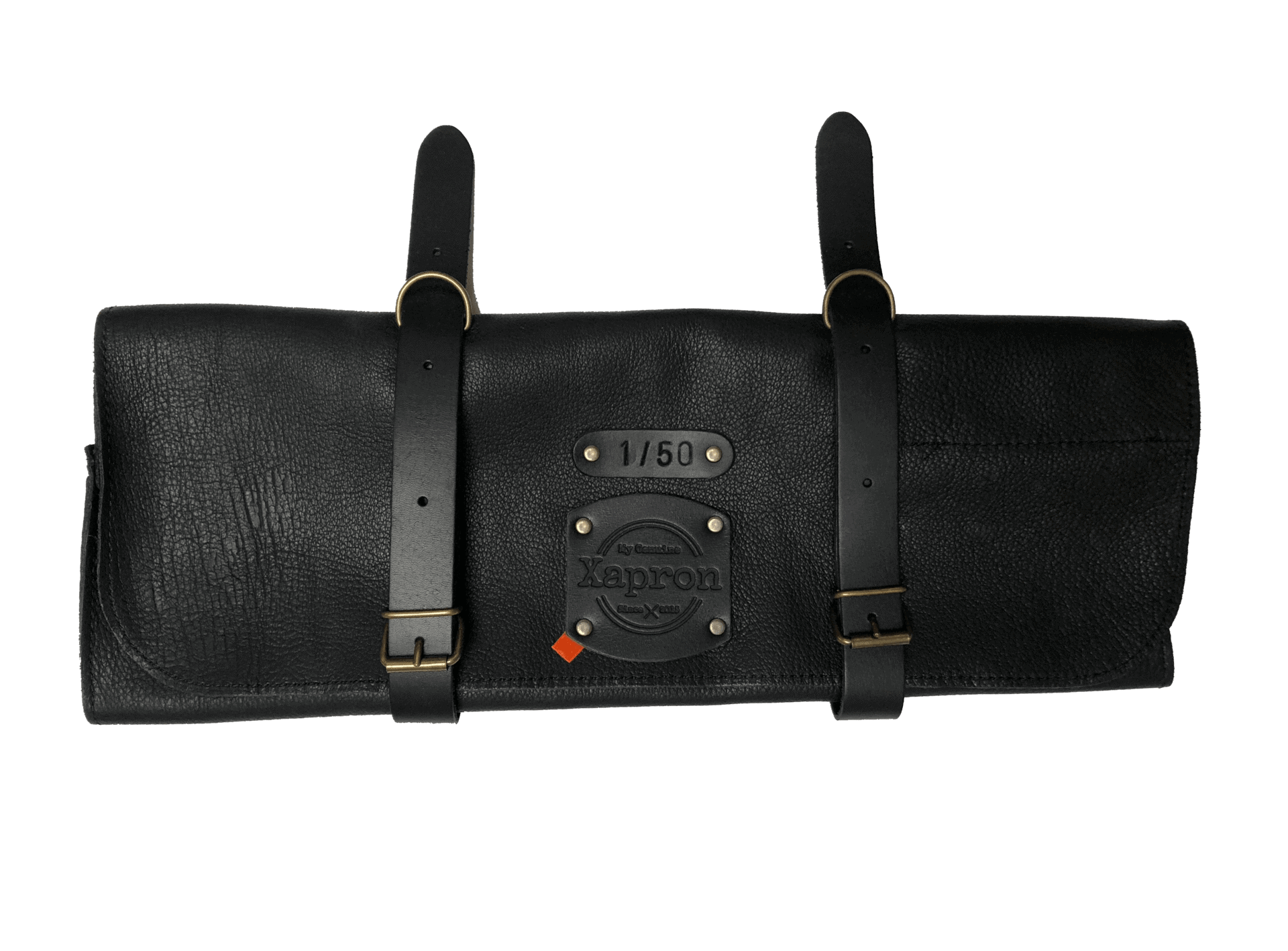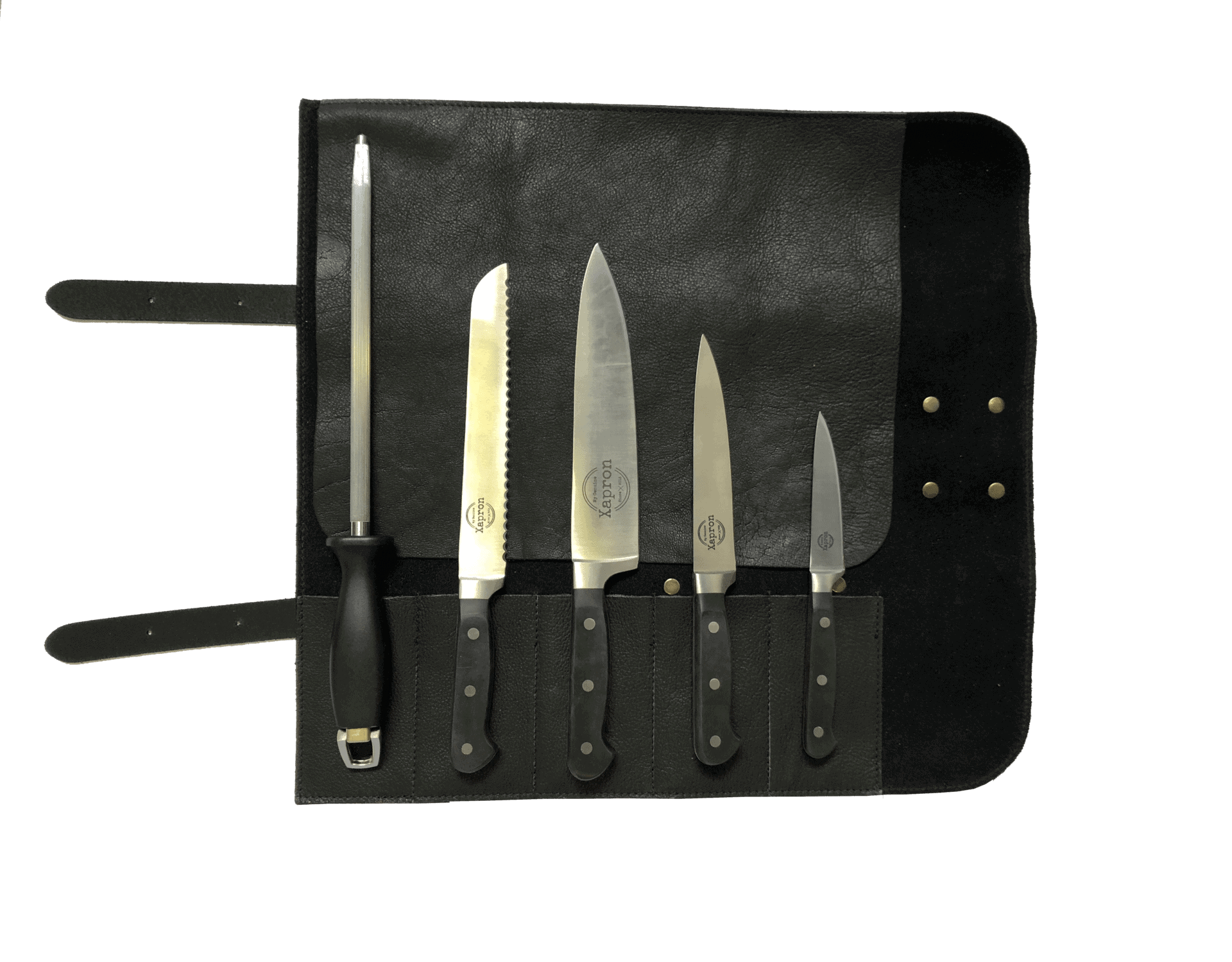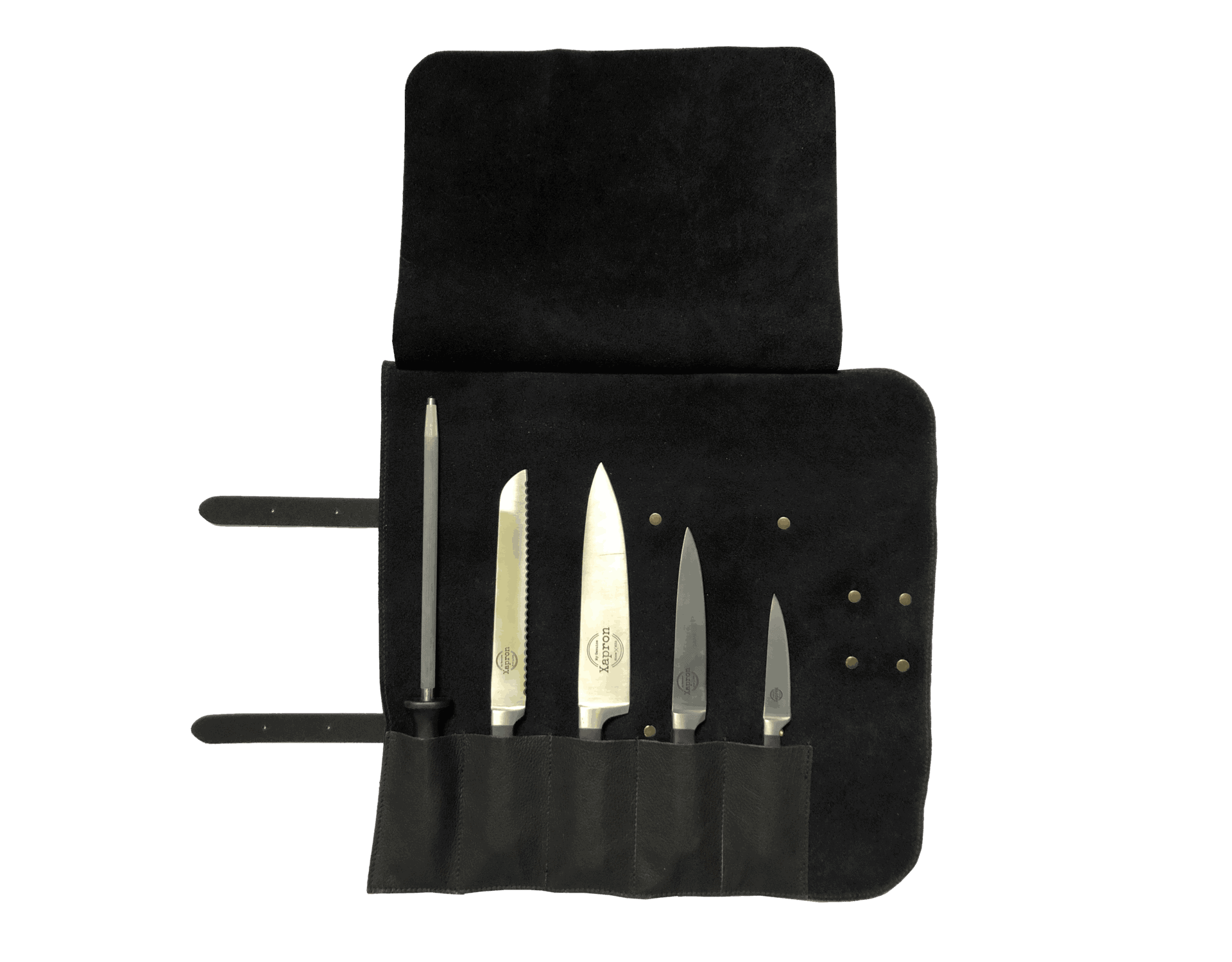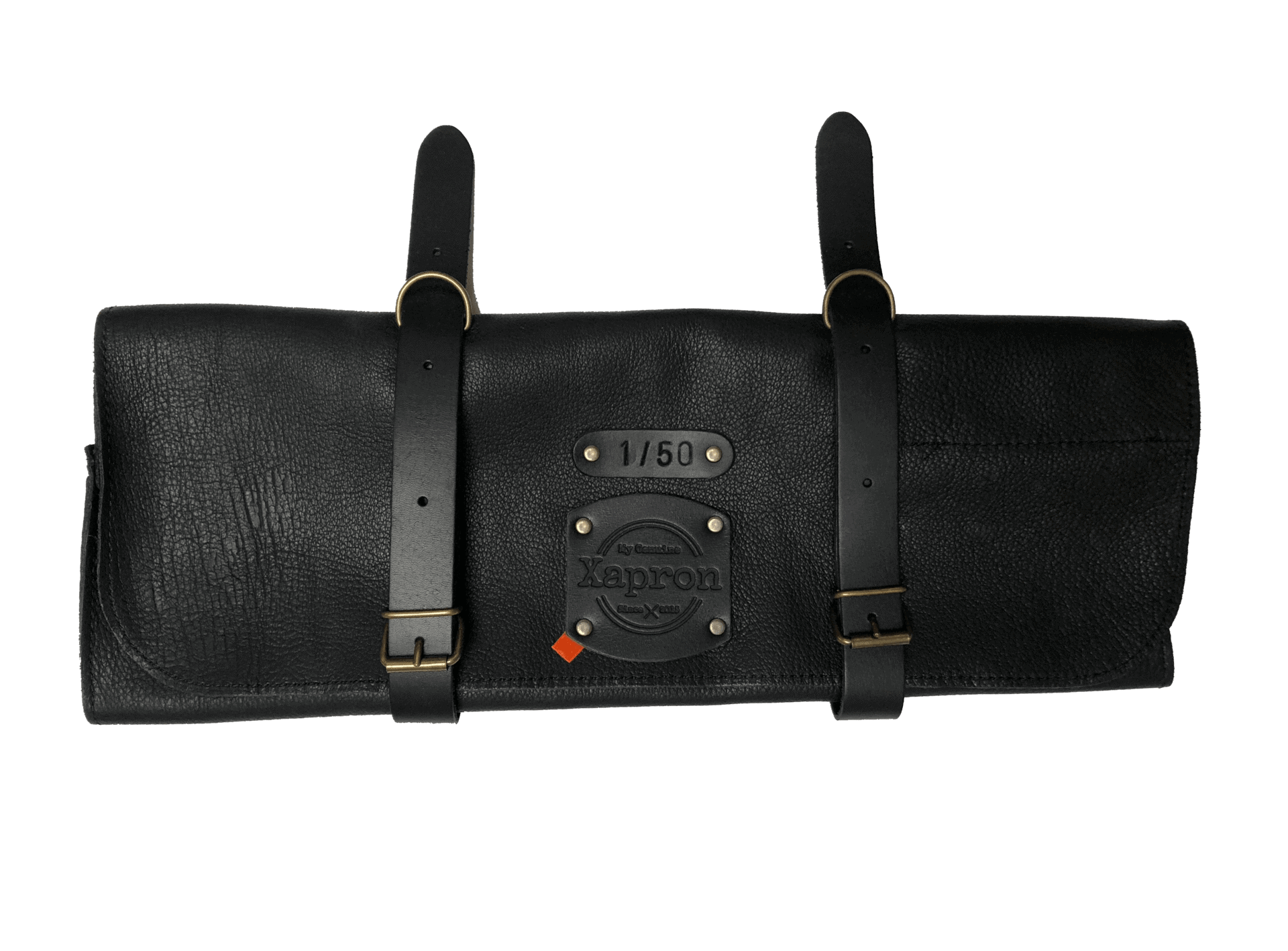 Description
Even cooler than its previous versions: the All Black Limited Edition knife roll bag. Extra cool because all the leather details are completely black. Made by hand by craftsman, extra oiled, full grain buff leather. Protect your knives securely and safely in this leather knife case. The edition is limited to 50 pieces. Each item has its unique code. The All Black Edition includes 5 high-quality knives.
Product information
Handmade in The Netherlands (Waalwijk)
100% top quality, smooth buffalo leather
2 sturdy adjustable straps
Simple adjustable buckle closure
Equipped with 5 knife compartments
Including Xapron knife set (5 pieces)
Size 
The size of the All Black Limited Edition is 45 x 47 cm. It has room for 5 knives. The knives are included.
Content knife set 
Chef's knife – 23 cm
Bread knife  – 23 cm
Steak knife – 12 cm
Carving knife – 18 cm
sharpening steel – 25 cm