Description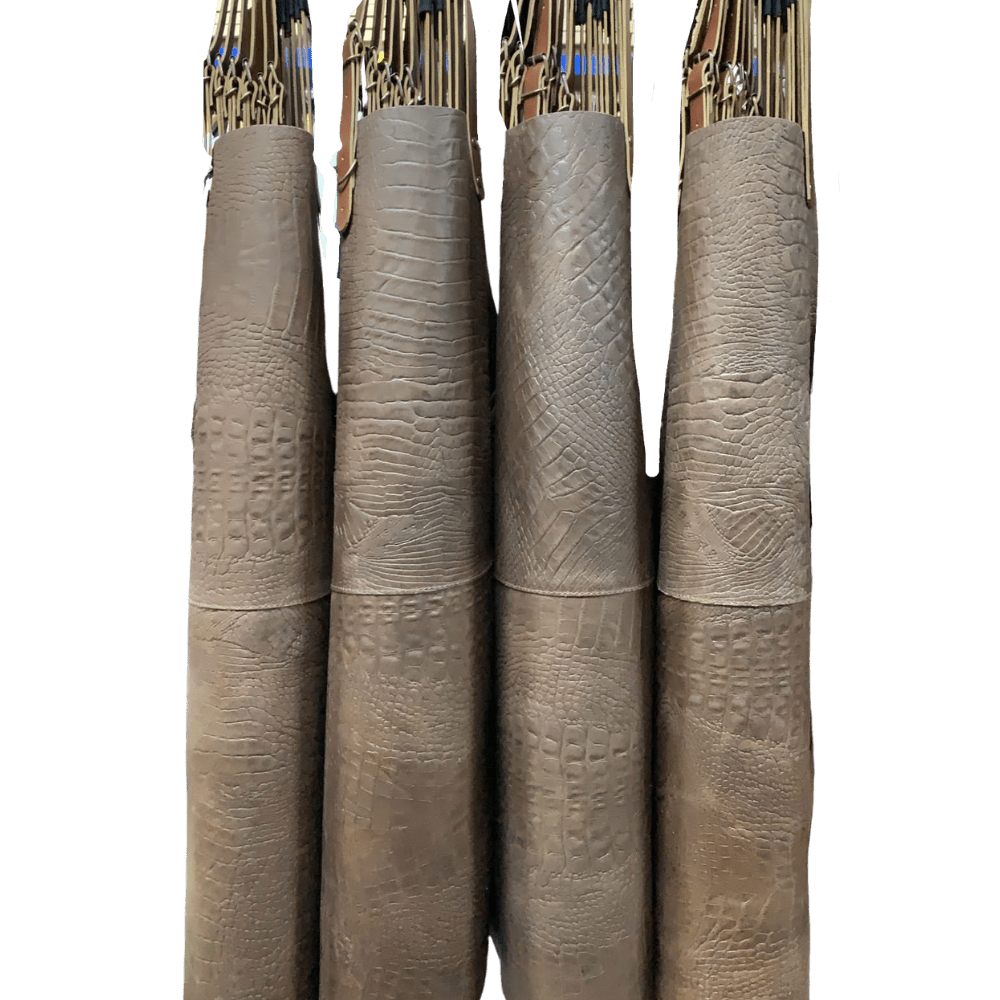 Description
A "Limited Edition" and only a few in stock: This beautiful Tennessee Caiman. A printed crocodile print on a beautiful Taupe-like color. This apron is especially beautiful in winter because of its warm color. It is a supple high-quality leather and fits nicely around the body due to the good fit.
Note: Due to the beautiful crocodile print, it is not possible to personalize directly on the apron, but by means of a label.
Product information
Handmade in the Netherlands (Waalwijk)
100% top quality, supple buffalo leather with crocodile print
Sturdy adjustable straps
Easy adjustable buckle closure
Easy to wipe with a slightly damp cloth
Size
Available in size L-82. This apron is 82cm long and 60cm wide.