Leather knife protector
€ 7,50 – € 10,95 incl. BTW
Description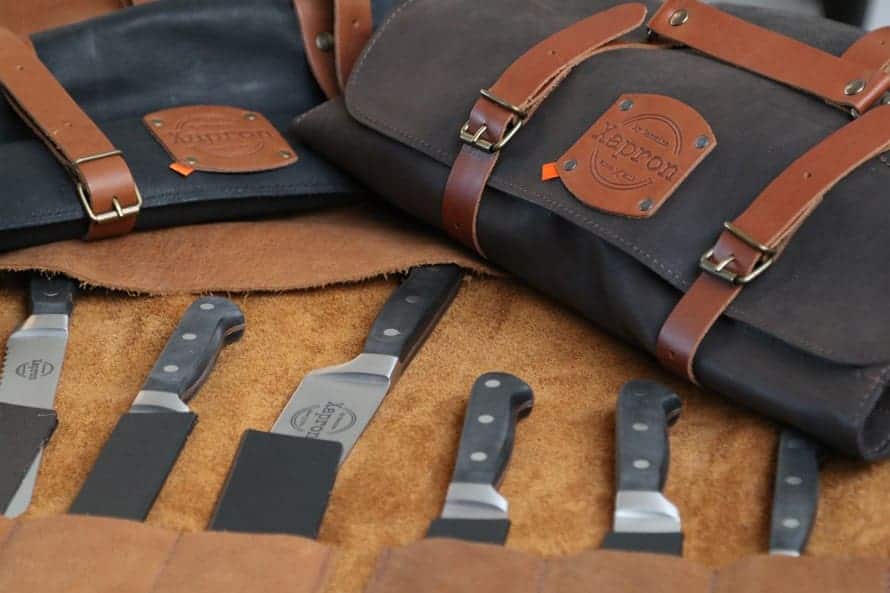 Description
Prevent damage to your knives when storing them in your knife bag or kitchen drawer by sliding a knife protector around them. Practical and safe! These knife protectors are made of genuine leather and keep your knives sharp.
Product information
Keep your knife nice and sharp
Practical and safe when storing
The protectors are available in 6 different sizes
Easy to clean with a damp cloth
Knife in picture is not included
Dimensions
The leather knife protector.
10 cm has the following size: 10,7 x 3,2 cm / 4,2 inch x 1,25 inch
16 cm has the following size: 16,7 x 3,7 cm / 6,5 inch x 1,45 inch
20 cm has the following size: 18,7 x 5,9 cm / 7,3  inch x 2,3 inch
24 cm has the following size: 24,7 x 5,9 cm / 9,7 inch x 2,3 inch
26 cm has the following size: 26,7 x 5,3 cm / 10,5 inch x 2 inch
32 cm has the following size: 32,7 x 3 cm / 12,8 inch x 1,18 inch