Description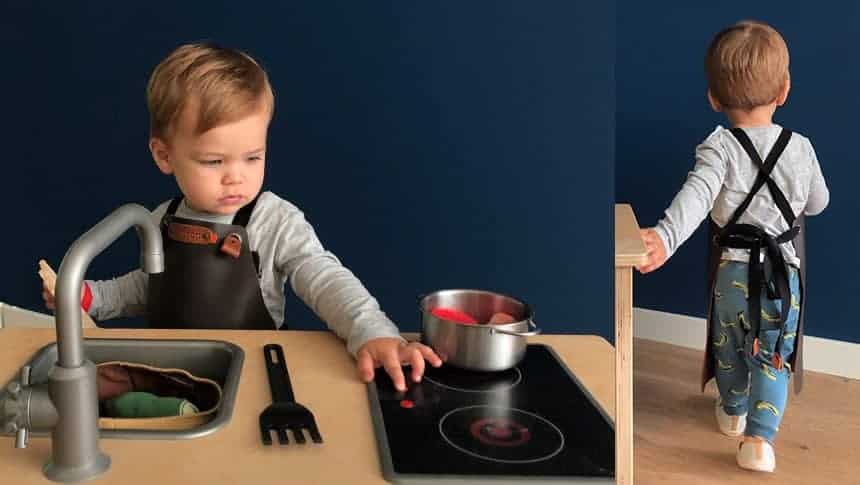 Cool, safe and the same as dad or mom
The Kids collection from Xapron consists of 1 model, available in 4 different colors: Brown, Black, Rust and Blue. The child's apron is remarkably light and easy to adjust in length and height through the ribbon. Because you can adjust the apron, you will enjoy the apron for a long time. And how cool is it to twin with your father behind the BBQ? Or together with your mom during baking? In addition, it protects your clothes but also your child from (fat)splashes and burns. Due to the dirt-repellent wax layer, the apron is very hygienic and can be easily cleaned with a damp cloth.
Details
Make the apron even more personal by having your own name, date or your initials printed on the apron.
4 Colors
The Kids leather apron is available in four colors; Brown. Black. Rust and Blue.

1 Size
The leather Kids apron is available in 1 size: 50 cm high and 40 cm wide. But easy to adjust in size through the cotton ribbon of 1 meter.
Craftsmanship
All leather aprons are made by hand by craftsmen. This keeps good workmanship alive. And that also applies to the beautiful tanneries in the neighborhood of Waalwijk. All leather aprons have an orange pennant on the label, as recognition, and to show that this is a Dutch product.