Edition XL – Knife roll – extra long
€ 146,95 incl. BTW
Description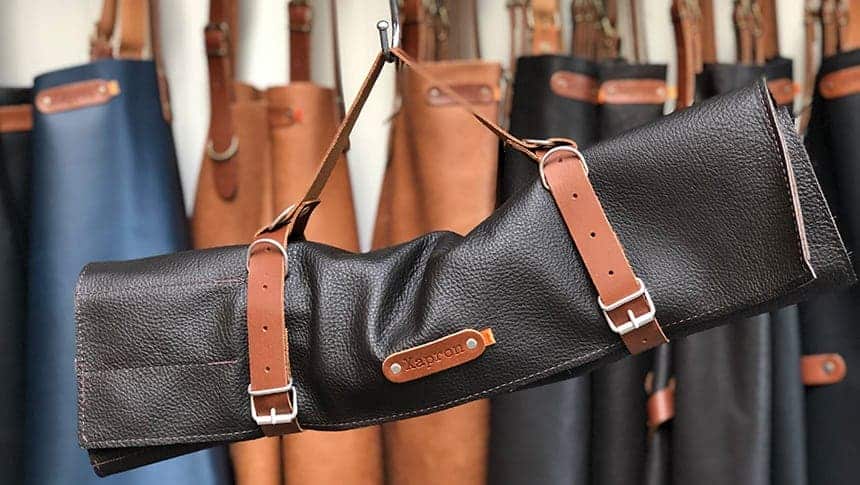 Description
Extra long. Extra place to store your long knives. Space for at least 9 knives with a length of 53 cm fit in this leather knife case. In addition, the XL variant has a strong leather handle + and it can be expanded with a sturdy shoulder strap. This makes it even easier to take along on the road. For the time being this variant is only available in the Montana leather and in the color Black.
Made by hand by professionals, from extra oiled, full grain buffalo leather. Protect your knives securely and securely in this knife case. As extra protection you have the option to order knife protectors with the accessories.
Product information
✓ Handmade in The Netherlands
✓ 100% top quality, buffalo leather
✓ 2 sturdy adjustable straps
✓ Easy adjustable buckle clasp
✓ Fitted with 9 pockets
✓ Color Black
✓ Including leather handle
✓ S​​​​​houlder strap can be ordered separately
Dimensions
The size of the XL Edition is 58 x 52 cm. It fits 9 knives with a maximum length of 53 cm. Knives, knife protectors and the shoulder strap are not included. These can be ordered separately.